Portable DOCSIS 3.1 Coax Network Meter
The CGN-DP3 is a weather-resistant, portable DOCSIS 3.1 provides all major testing features required for both DOCSIS and DVB-C network environments with detailed, comprehensive results communicated via a mobile device (Android /iOS) using Hitron's MyMeter mobile app. A built-in DHCP server, Intel Puma 7, OFDM 2x2 with dual band 2.4 and 5GHz WiFi, LTE and USB ports means powerful troubleshooting at a cost-efficient price point.
Only sold through Service Providers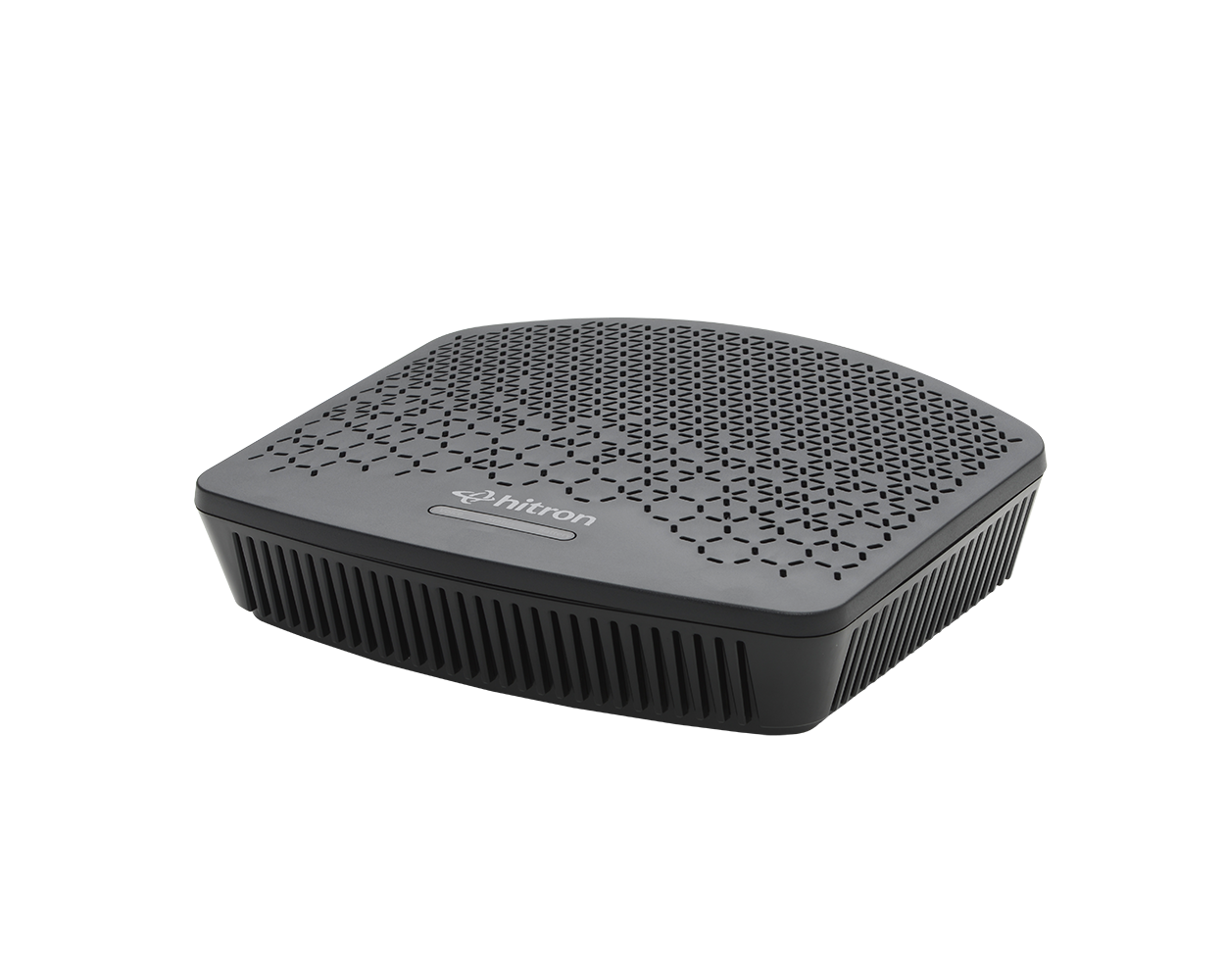 Gigabit Ethernet and Wi-Fi for Network Analysis
The CGN-DP3 Coax Network Testing Meter features a Gigabit Ethernet port and 802.11b/g/n/ac wireless LAN access point combined to simplify cable connectivity testing and troubleshooting. It has a built-in DHCP server that can lease IP addresses to multiple clients both Wireless 802.11 and Wired Ethernet. With a DOCSIS 3.1/3.0/2.0/1.1 and EuroDOCSIS 3.0/2.0/1.1 compliant cable modem, it ensures interoperability with all existing cable systems.
Detailed Diagnostics Supported by ProMeter Companion App
All diagnostic readings from the CGN-DP3 is displayed on Hitron's handy mobile app ProMeter, compatible with your technician's existing smartphones or tablets* (iOS/Android). ProMeter provides powerful detailed insights such as WiFi connection status, upstream/downstream, spectrum, channel scan, MER, Flux, QAM analysis, OFDM, Ingress, Ping, Noise, and Traceroute.
Strategic Product Design Collaboration with Tier 1 Operator
Hitron strategically partnered with the most trusted and largest Tier 1 Service Operator to design and develop the CGN-DP3 wireless DOCSIS 3.1 meter and ProMeter app. Tailored features specifically for installers and service technicians in the field, ensure powerful measurements and troubleshooting. Technicians get flexibility and unsurpassed details for diagnostics, coupled with high-contrast display in low and high lighting conditions, and pinch-and-zoom viewing capabilities.
Cost-Efficient Solution to Empower Every Technician
The CGN-DP3's diagnostic tests, coupled with the power of our ProMeter app, creates an affordable solution allowing you to make your operational budget go further. Now your technicians can immediately access detailed testing results on their existing mobile devices while they are at the customer premise, without having to dispatch a secondary Supertech or having to carry around additional equipment. Avoid unnecessary truck rolls and obtain operational cost-savings by having this all-in-one solution.
Speed Test and Advanced Diagnostics
The meter features a speed test measuring speeds at the customer's premise as well as the outside network. Customizable DOCSIS logging functions that will provide increased visibility and details.
Key Specifications
DOCSIS 3.1/3.0/2.0/1.1 compliant
DOCSIS WAN
DOCSIS logger
DOCSIS provisioning status
Wi-Fi 2×2 5GHz 802.11ac and 2×2 2.4GHz 802.11n dual band internal antennas
Mobile App support (IOS / Android)
Wi-Fi scan capability including channel utilization statistics to replace Raspberry Pi
1 x RJ-45 Ethernet port 10/100/1000Mbps
LTE detection
AC detection
Full frequency spectrum support
IQ constellation
Pre-equalizer analysis
Switchable Upstream 5-42/5-85MHz
Buffers for persistence mode analysis
Speed test (iperf 3, ariac2)
QAM measurements
Channel plan scan
Ping and trace route
MoCA power spectrum display
Downstream OFDM/OFDMA Metrics
Fast reposting available QAM channel
The CGN-DP3 DOCSIS 3.1 meter comes complete with:
The meter
Zip shell case (with Velcro tablet case, removable pouch, shoulder strap and carabineer)
12VDC 5A power supply and its power cord
(2) F81 coax barrels
The battery (installed)
* Tablet not included. Tablet should be provided by the Service Provider.
Empower your technicians with the CGN-DP3 and MyMeter app!