Wi-Fi 6 Extender with Dual-band Mesh
Supercharge your subscriber's Wi-Fi, eliminate dead zones and Wi-Fi-related support calls with the ARIA2210 Mesh Wi-Fi 6 Extender. This future-ready device delivers the Wi-Fi coverage, capacity, and speed that your customers crave. With the power of Wi-Fi 6 and Gigabit Ethernet ports, you can be confident that users will enjoy whole-home Wi-Fi for brilliant video streaming, fast online gaming, and trouble-free video conferencing anywhere in the house or yard.
Available in APAC, EMEA, LATAM, NA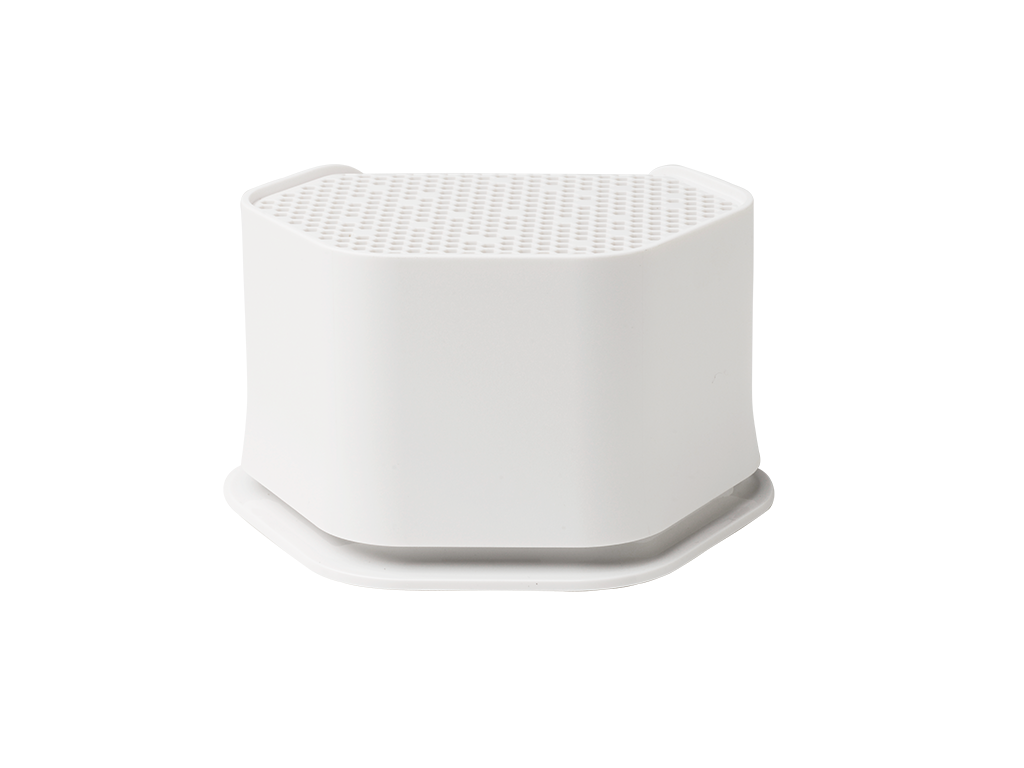 Exceptional Speed, Coverage and Capacity with Wi-Fi 6
Wi-Fi 6 isn't just better Wi-Fi. It revolutionizes Wi-Fi. It delivers up to 2x more device capacity to eliminate any congestion and future-proof the home network to handle more and more devices. And that's not all. Wi-Fi 6 uses a 2x longer OFDM symbol to create more than 2x more sub carriers for increased coverage and speeds. Your customers will experience Wi-Fi like never before.
Mesh Wi-Fi for Uninterrupted Coverage
The ARIA2210 supports a mesh system that ensures routers, access points and extenders work together for stronger, more reliable and seamless Wi-Fi, even as users move from upstairs to downstairs, outside to inside and everywhere in between.
Two Gigabit Ethernet Ports
The ARIA2210 offers two GigE ports for connecting to the broadband modem, as well as an HDTV in the home theater, router in the home office, or other wired device.
Compatible with Easymesh and MyHitron apps
The ARIA2210 will work with Easymesh and MyHitron, so subscribers can easily install the access point themselves and manage their Wi-Fi network. Simply connect ARIA2210 to an Ethernet port on the modem and it automatically establishes a link and synchronizes all Wi-Fi parameters. And Wi-Fi security is pre-configured and pre-enabled for rapid setup.
Key Specs
Simultaneous Dual-band Wi-Fi 6: 2×2 2.4GHz + 2×2 5GHz 802.11ax
MU-MIMO capable for simultaneous data streaming
Implicit & Explicit Beamforming for 2.4GHz & 5GHz
Two 1 GigE Ports
Optional HitronCloud home network management support
Give your subscribers the power of Wi-Fi 6 with ARIA2210. Learn more.