With support for DOCSIS 3.1 (download speeds up to 10 Gbps*), residential and business customers will enjoy the ultimate digital experience, today and tomorrow, with richer ultra-HD video streaming, faster online gaming, virtual reality applications, more reliable video conferencing and more. And two GigE ports provide the fastest wired speeds to connect a Wi-Fi router, computer or other wired device.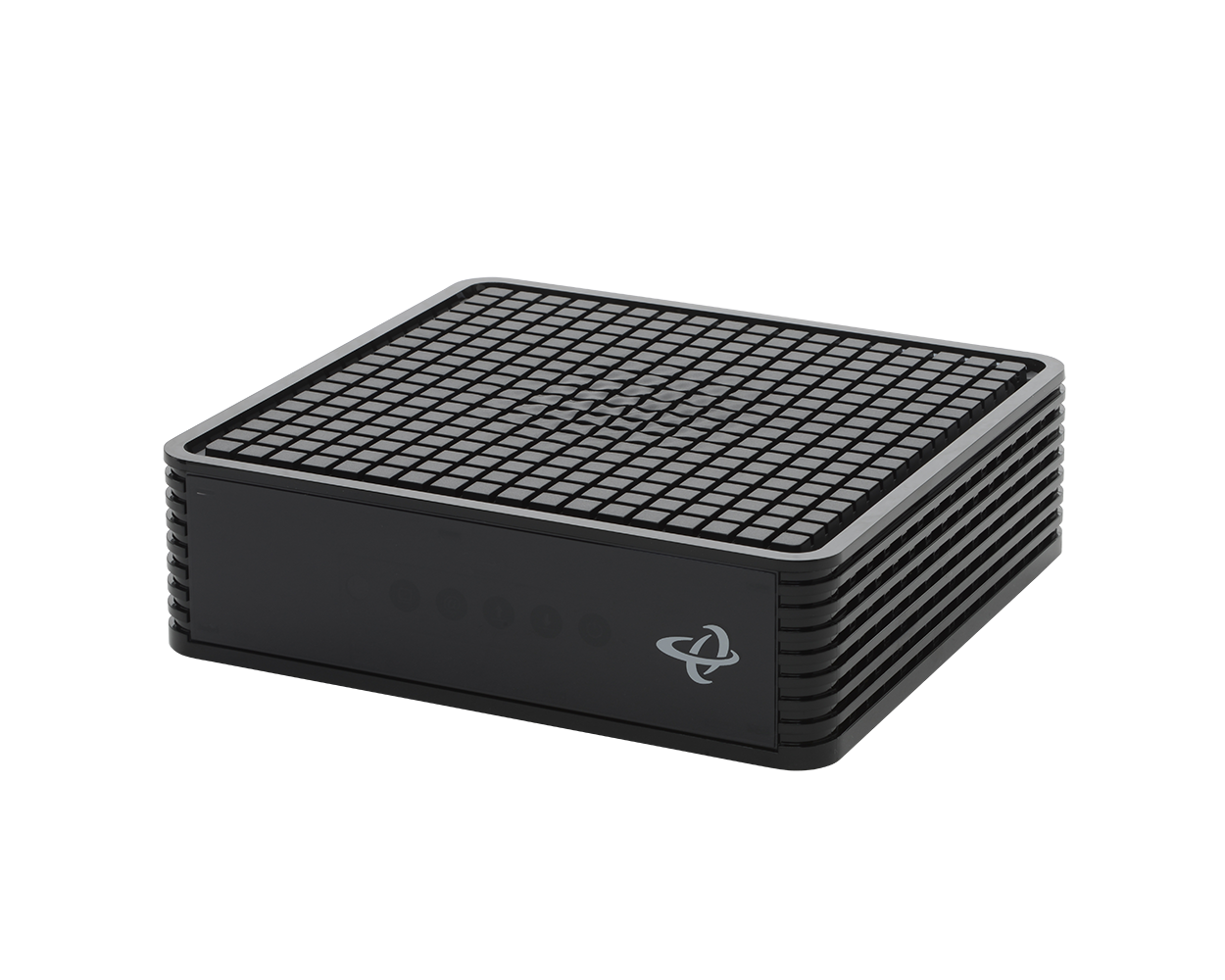 DOCSIS 3.1 Certified
DOCSIS 3.1 takes Internet speeds to a new level, increasing the capacity of HFC networks by more than 50 percent and reducing latency. This means your customers can connect more devices, enjoy richer digital experiences, and get fast, reliable Internet service for all of today and tomorrow's needs.
Compatible with DOCSIS 3.0
The CODA-45 can be deployed on your current network. As a DOCSIS 3.0 modem, it offers 32 bonded downstream and 8 bonded upstream channels. When you upgrade the network to DOCSIS 3.1, you won't need to swap out customer hardware.
Two GigE ports for Ultra-fast Home Networking
With two Gigabit Ethernet ports, your customers get the fastest wired speeds to connect their Wi-Fi router, computer, or other wired device.
Easy to Setup and Manage
Installation is a snap for your end users. The built-in TFTP client automatically gets the IP address and configuration data from the network server. That means a few simple connections is all it takes to get up and running. And SNMP support provides total remote control over the device for fast and effective troubleshooting.
Key specs
DOCSIS 3.1 2×2 multi-carrier OFDM
DOCSIS 3.0 32×8 channel bonding
Fixed 5-85MHz upstream
Supports Business Services over DOCSIS
Two 1-Gigabit Ethernet Ports
Supports IPv4 and IPv6
*DOCSIS 3.1 is a CableLabs standard for high speed Internet access that defines support for up to 10 Gbps downstream and 1 Gbps upstream. Actual cable operator network speeds will vary and will be less than the calculated maximum possible speeds. Actual upload and download speeds are affected by several factors including, but not limited to: the capacity of your cable operator's network, the services offered by your cable operator, cable and Internet network traffic, your computer equipment etc. Final speeds will also be limited by each device and the quality of its connection to the modem or router.
Let us tell you more about the CODA-45 DOCSIS 3.1 Cable Modem.