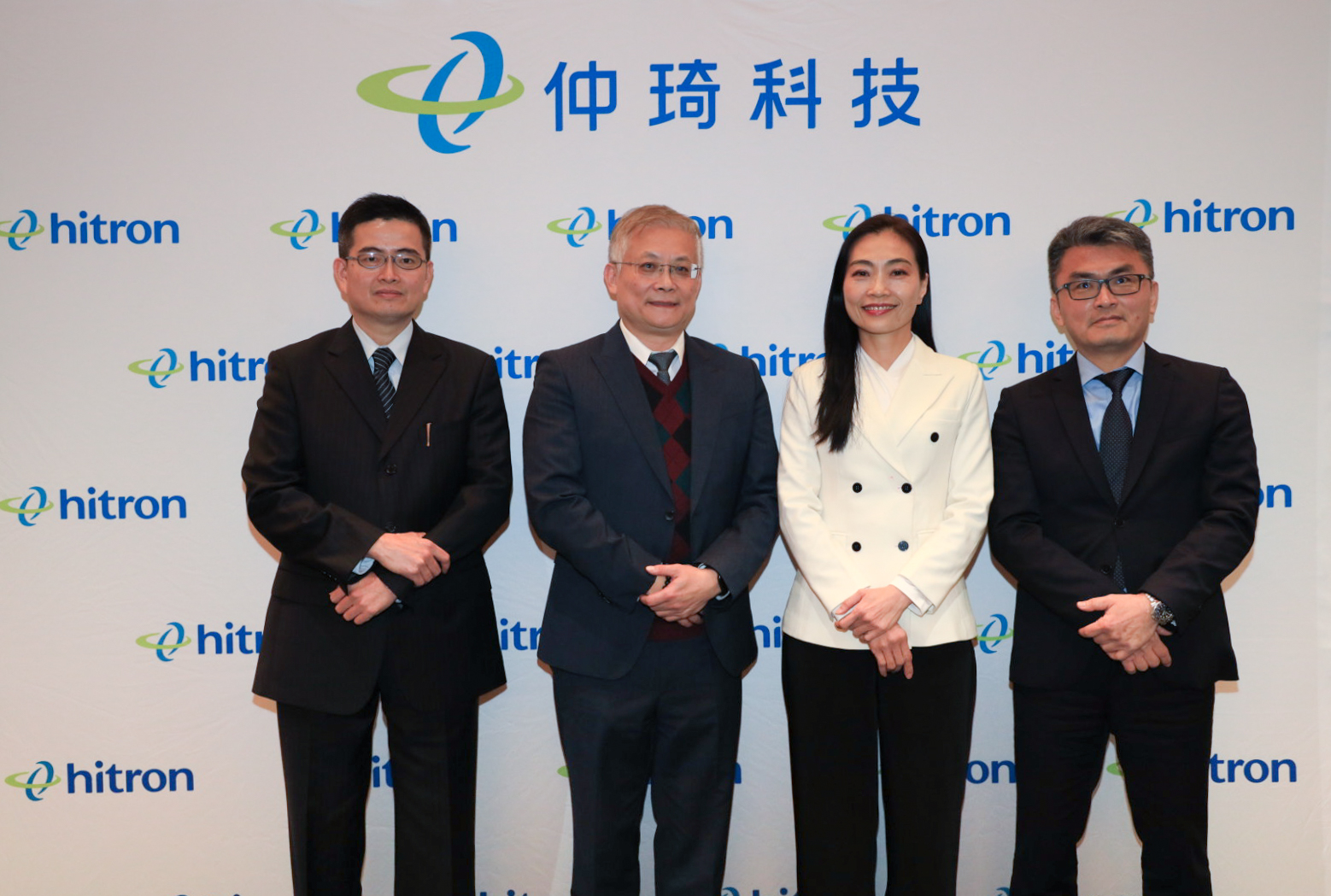 Hitron Technologies Inc.(TWSE: 2419) – March 1, 2023 – Hitron (2419), a leading provider of broadband access network products and solutions, held a corporate briefing on March 1, 2023 to announce the operating performance of the company with a seven-year historical high on both revenues and profitability.  April Huang, Chairwoman of Alpha Networks and Hitron Technologies, members of the Qisda Networking and Communications Group, presented the consolidated revenues for fiscal year 2022 as NT$12.32 billion, with an annual growth rate of 27% while operating profit was at NT$797 million, an increase of NT$501 million compared to the previous year.  Net profit after tax was NT$608 million which contributed NT$482 million to the parent company, delivering an earnings per share at NT$1.50.
Hitron's growth in 2022 was largely attributed to the positive development of new market expansion beyond the North American market, which predominantly contributed a major share of the company's revenues. North America region continue to grow steadily through the launch of new products, while market expansion activities in the other regions mainly Latin America, Europe and Asia-Pacific dived into new territories and new customer acquisitions.  The synergy and cooperation between Alpha Networks and Hitron Technologies under Qisda Networking and Communications Group grand fleet strategy, is also taking effect, thereby strengthening the enrichment of product portfolios to eventually realize the diversification of business strategy.
In addition to the robust operating conditions, Hitron is also committed to implementing Sustainable Development Goals (SDGs) that meets customers environmental protection requirements, as evidenced by  the winnings of two ESG awards in 2022; namely the silver award in the 2022 2nd TSAA (Taiwan Sustainable Action Award) for environmentally friendly packaging reduction, and the bronze award in the 2022 15th  TCSA (Taiwan Corporate Sustainability Award) for Corporate Sustainability Category – Electronic Information Manufacturing industry.
Despite a less robust environment with challenging conditions in 2022 and many organizations reducing capital expenditures, Interactive Digital Technologies, a subsidiary of Hitron Technologies Inc. benefitted from a number of large-scale projects which had been awarded with new products and greenfields. 
Chairwoman, April Huang stated that Hitron will continue to grow in 2023 by the continuous balance of region share as well as deepening the pivotal synergy between Alpha Networks and Hitron Technologies Inc. to optimize businesses and enrichment of product portfolios.  In addition to enriching products and services with existing customer base, Hitron will also actively expand new markets as well as delivering innovative 5G related product and services, developing cloud platform services and seeking "M&A" opportunities for supplementary technologies to strengthen export competencies and increase profitability.  Hitron is optimistic about 2023 operating performance, with the continuous expansion of new markets and the increased ratio of product mix.
#  #  #
關於仲琦科技
仲琦科技股份有限公司(Hitron Technologies Inc.)於1986年在臺灣臺北成立,以建立技術核心,成為世界寬頻設備領導者,秉持『技術領先、服務至上』為目標,持續深耕研發,主要研發生產一系列電信接入設備(Telecom Access Network)及有線寬頻(DOCSIS)相關網路產品。仲琦科技總部位於臺灣新竹,生產基地位於越南海防,且分別在新竹、中國蘇州、美國丹佛/洛杉磯及荷蘭阿姆斯特丹設立營運據點及研發中心。更多仲琦科技資訊請洽公司網站https://www.hitrontech.com/zh-tw/。
明泰暨仲琦 新聞聯絡人
公共關係 陳思伃
手機:0972-240-783
About Hitron Technologies Inc.
Hitron is changing the way the world works, plays and connects. With a growing count of eleven first-to-market DOCSIS launches and powering DOCSIS 3.0 24×8, 32×8, and DOCSIS 3.1 deployments, Hitron has shipped over 40 million DOCSIS units to customers worldwide. Our leadership in broadband and Wi-Fi technology, combined with our vertically integrated manufacturing services, enable us to continually push the envelope of what's possible and deliver custom, cost-effective and scalable solutions.