The CDA-CCC is the perfect choice for cable operators who want to lower high-speed broadband access to their customer base economically. It delivers speeds of up to 160Mbps with four bonded downstream channels and 120Mbps with four bonded upstream channels over its DOCSIS interface. The integrated Gigabit Ethernet port enables easy home networking.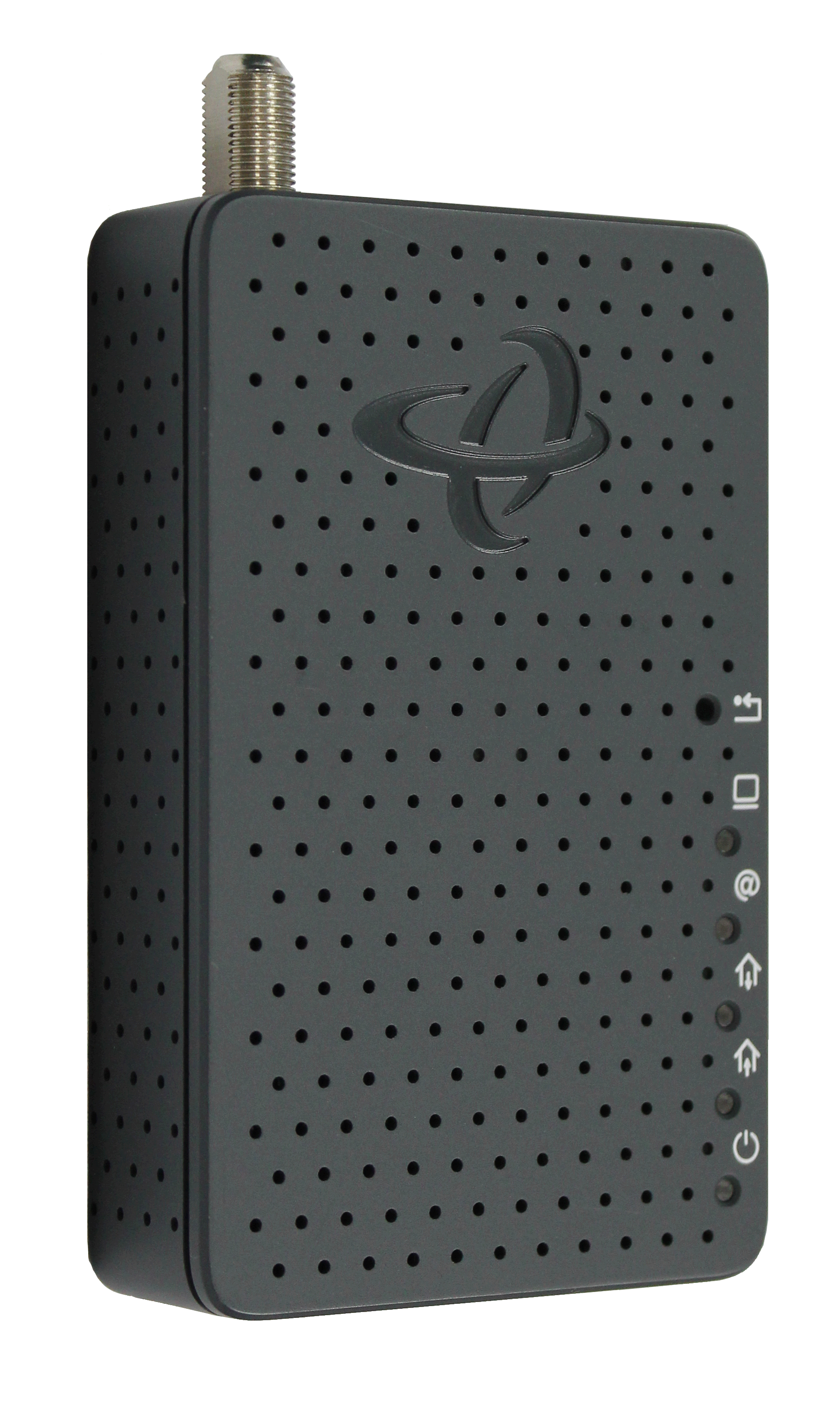 Economical, High-speed Internet
Give your customers reliable, high-speed broadband access with the economical CDA-CCC cable modem. Supporting wideband DOCIS 3.0, the CDA-CCC can deliver speeds up to 320 Mbps (8×4) with eight bonded downstream and four bonded upstream channels over its DOCSIS interface – eight times faster than a conventional single-channel DOCSIS 2.0 cable modem! And the integrated Gigabit Ethernet port provides a fast connection to the WiFi router. Your customers can enjoy high-quality video streaming, gaming and more.
High-performance DOCSIS 3.0 Technology
The CDA-CCC Cable Modem has the capacity to receive 320Mbps over its DOCSIS 3.0 interface with 8 bonded channels.
One Gigabit Ethernet Port for Home Networking
With one 10/100/1000Mbps port, end users get the fast wired speeds to connect their Wi-Fi router, computer, or other wired device.
Easy to Setup and Manage
Installation is a snap for your end users. The built-in TFTP client automatically gets the IP address and configuration data from the network server. That means a few simple connections is all it takes to get up and running. And SNMP support provides total remote control over the device for fast and effective troubleshooting.
Key Specifications
DOCSIS/EuroDOCSIS 3.0 compliant
8×4 channel bonding
One 10/100/1000 Mbps Ethernet ports
Extensive operator control via configuration file and SNMP
Well-defined LEDs clearly display device and network status
Other Products to Consider